WELCOME TO THE WIKI!
---
Community · Staff · Contribute · Policies · Discussions · Support · YouTube
---
Welcome to the Lab Rats: Elite Force Wiki, an archive encyclopedia for everything and anything related to Lab Rats: Elite Force. There are 331 articles and 79,101 edits. The wiki format allows anyone to create or edit any article, so we can all work together to create a comprehensive database for the Lab Rats: Elite Force franchise. Don't forget to visit the rules before editing.
---
THE FINAL EPISODE

The Attack
Season 1, Episode 16 | Aired October 23, 2016

Roman & Riker's black swarm returns, so the Elite Force hops into action to protect Centium City. There's more than meets the eye with Chase's new girlfriend Reese.

CHARACTERS

LATEST NEWS!

LAST UPDATED: December 11, 2017

---

1. Bionicforce's Return

The wiki's adopter, Bionicforce, has returned! After a break from the wiki, he is back in session and plans to return the wiki's events. Read more...

2. Giving the Wiki a Fresher and Brand-New Look!

One of the wiki administrators, OfficialBrandonF, has just announced that the wiki will begin a huge update! Read more...




DID YOU KNOW?

To add to Did You Know?, click here.

...That this is the first Disney XD spin-off?
...That this is the first spin-off that combines two shows in Disney history?
...That Billy Unger and Kelli Berglund starred on Lab Rats together from 2012 to 2016?
...That Bradley Steven Perry, Jake Short, and Paris Berelc starred on Mighty Med together from 2013 to 2015?
...That the main characters first interacted in the Lab Rats/Mighty Med Crossover episode, "Lab Rats vs. Mighty Med"?
...That Billy Unger guest-starred on an episode of A.N.T Farm, Jake Short's old show?
...That Billy Unger and Bradley Steven Perry starred in the movie Opposite Day together?
...That the show premiered on March 2, 2016?
...That the filming began October 21, 2015?
...That Tyrel Jackson Williams (Leo) and Spencer Boldman (Adam) from Lab Rats and Devan Leos (Alan) and Augie Isaac (Gus) from Mighty Med did not appear in the spin-off?
...That Mighty Med was destroyed, therefore this series takes place in a new setting?
...That Bree Davenport had a crush on Oliver in Lab Rats vs. Mighty Med?
...That the Lab Rats and Oliver have/had evil parents?
...That Booboo Stewart, who portrays Roman, portrayed Jay in Disney's Descendants?
...That Ryan Potter, who portrays Riker, portrayed Hiro Hamada in Big Hero 6?
...That Skylar is an alien from another planet?
...That Chase never kissed anyone?
...That everything Chase created is a she?
...That Skylar gets her powers back in Power Play?
...That Bree gets superpowers in The Rock?
...That Billy Unger now professionally goes by his real first and middle name, William Brent?
...That Bradley Steven Perry was in Season 2 of Descendants: Wicked World?
May 2018's Featured Articles
Favorite Show

Lab Rats, known as Lab Rats: Bionic Island for the fourth season, is an American television sitcom that premiered on February 27, 2012 on Disney XD. It focuses on the life of a young teenager named Leo Dooley, whose mother, Tasha, marries billionaire genius, Donald Davenport. He meets Adam, Bree, and Chase (Davenport's latest projects), with whom he develops an immediate friendship. The series starred Billy Unger as Chase Davenport, Spencer Boldman as Adam Davenport, Kelli Berglund as Bree Davenport, Tyrel Jackson Williams as Leo Dooley, and Hal Sparks as Donald Davenport.

Favorite Guest Character

Bob Krane is a guest character in Lab Rats: Elite Force. He was a major recurring character in Lab Rats: Bionic Island, and one of Victor Krane's former bionic soldiers, in which Bob became one of Adam Davenport's best friends.

Favorite Pairing (Characters)

Brase (Br/ee and Ch/ase) is the pairing of Bree Davenport and Chase Davenport. This pairing is one of the most shipped pairings in the Elite Force Universe, platonically and as siblings, but some fans see it in a romantic way instead. They are known as the Lab Rats duo of the series.

Favorite Pairing (Cast Members)

Brake (Br/adley and J/ake) is the friendship pairing between Bradley Steven Perry and Jake Short. They also worked together on Mighty Med.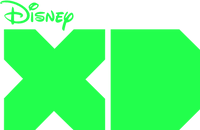 Twitter
[[1]]
Latest User Blogs
User Blogs
The wiki is being migrated to the new UCP software. Hopefully comments and message walls are migrated fast, as their migration is separate. I invite …
Hello everyone even though nobody comes here anymore, our forums are being migrated to Discussions. Hope the process goes well.
See more >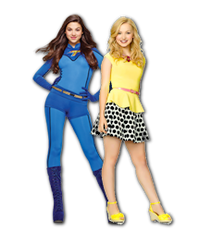 Community content is available under
CC-BY-SA
unless otherwise noted.