Jeremy Kent Jackson is an American actor. He portrays the recurring character Douglas Davenport on Disney XD's Lab Rats and Lab Rats: Elite Force.
Biography
Jeremy Kent Jackson is known for his work on Moving In (2004), Sugar & Spice (2011), Chemistry (2011) and Lab Rats (2013-2016). He also does Bones (TV Series), and The Party in the Pants (2013). He had a videogame role in Call of Duty: Advanced Warfare. He has been active since 1999. Co-Creator of DiscoveryOnstage, an arts-based educational program helping kids to become better actors, he is a director in the program. He works with schools in the area of DiscoveryOnstage.
Trivia
He and Hal Sparks have the same birthday, but are different ages.
He was an assistant production coordinator on "Surviving Gilligan's Island: The Incredibly True Story of The Longest Three Hour Tour In History".
He has appeared in a various amount of Pizza Hut commercials featuring Aaron Rodgers.
His first appearance in Lab Rats: Elite Force was in the fifth episode, Need for Speed.
Gallery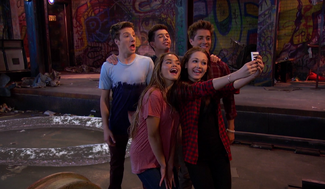 The image gallery for Jeremy Kent Jackson may be viewed here.